Physicist, consultant for science and philosophy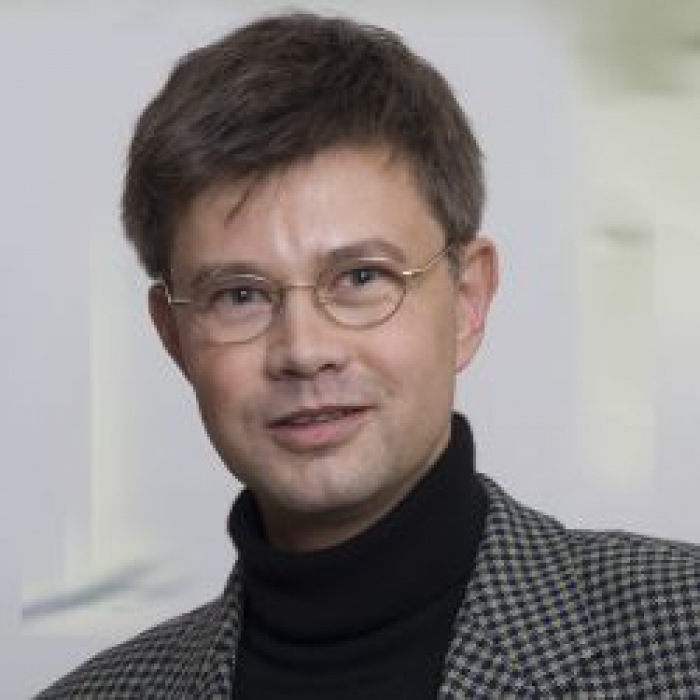 Helmut Fink, born in 1965 in Nuremberg, studied physics at the Friedrich-Alexander University Erlangen-Nuremberg and is a graduate physicist. He was chairman of the Humanistische Verband HVD Bayern (1999-2015), vice president of the Humanistische Akademie Bayern (2009-2016), and executive committee member of the federal HVD association (2006-2017). He is also one of the founding members of the Gesellschaft für kritische Philosophie (Society for Critical Philosophy) in Nuremberg and co-founder of the Erlebnismuseum (adventure museum) turmdersinne in Nuremberg. Since the end of 2012 he is also chairman of the Koordinierungsrates säkularer Organisationen (KORSO - Coordination Council of Secular Organizations).
He is particularly interested in the relevance of scientific findings for secular humanism, and in the relationship between science and worldview in general. Since July 2014 he works for the gbs as a lector and specialist reporter for scientific and philosophical topics.
Book publications:
(Ed., with Rainer Rosenzweig): Freier Wille – frommer Wunsch?, Mentis Verlag, 2006
(Ed.): Was heißt Humanismus heute?, Alibri Verlag, 2007
(Ed., with Rainer Rosenzweig): Neuronen im Gespräch, Mentis Verlag, 2008
(Ed., with Rainer Rosenzweig): Künstliche Sinne, gedoptes Gehirn, Mentis Verlag, 2010
(Ed.): Der neue Humanismus, Alibri Verlag, 2010
(Ed., with Rainer Rosenzweig): Mann, Frau, Gehirn, Mentis Verlag, 2011
(Ed., with Rainer Rosenzweig): Verantwortung als Illusion?, Mentis Verlag, 2012
(Ed., with Rainer Rosenzweig): Das Tier im Menschen, Mentis Verlag, 2013
(Ed.): Die Fruchtbarkeit der Evolution, Alibri Verlag, 2013
(Ed., with Rainer Rosenzweig): Bewusstsein - Selbst - Ich, Mentis Verlag, 2014