The gbs summer forum for young talents will take place from 7 to 9 August at "Haus Weitblick"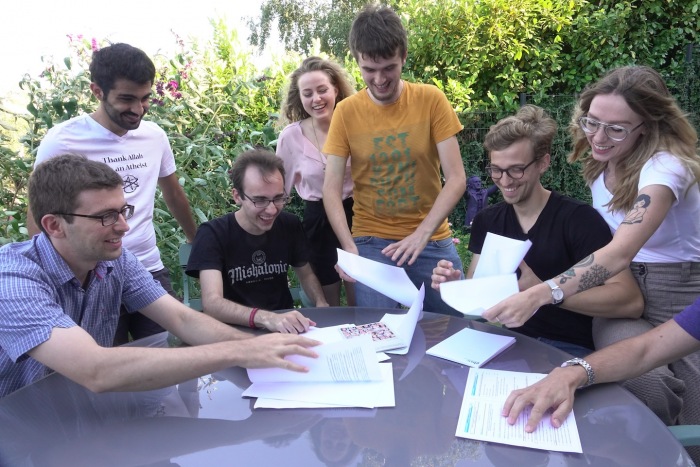 In its 15 years of existence, the Giordano Bruno Stiftung, as a think tank for humanism and enlightenment, has been able to make an impressive difference. But who will carry on the "torch of enlightenment" when the current active members have to retire due to their age? With the summer forum from August 7 to 9 at the gbs headquarters in Oberwesel, the foundation specifically addresses young people who want to become involved in promoting the guiding principles of evolutionary humanism.
"Are you passionate about the ideals of rationality, science, and human rights? Then join us in the scenic Middle Rhine Valley, where you and other young people have the unique opportunity to play an active part in the work of one of Germany's most successful activist think tanks and shape the future of evolutionary humanism with your ideas," reads the gbs Summer Forum website [3]. "We are looking for outstanding students, postgraduates, postdocs, and young professionals from all disciplines who deeply identify with the ideals of evolutionary humanism and are highly motivated to develop, disseminate, and defend them."
The event is organized by the gbs student groups, which have been established in several universities in the whole state. The event will also be attended by leading representatives of the foundation, including gbs founder Herbert Steffen, gbs spokesman of the board Michael Schmidt-Salomon, gbs business manager Elke Held, and gbs curator Ingrid Steffen-Binot.  Accommodation and catering will be provided by the foundation. The gbs Summer Forum is aimed in particular at young people who are currently still studying or in an early stage of their career. Ideally, they should have a basic understanding of the foundation's work and identify with the ideas of evolutionary humanism.  If you are interested, you can apply now at:
https://gbs-sommerforum.de/ [4]
Please note: The gbs regional group meeting 2019 will take place directly after the summer forum (9-11 August). If you would like to find out more about the work of the 50 regional and student groups, consider including the weekend in your schedule.