Promoting a Scientific Worldview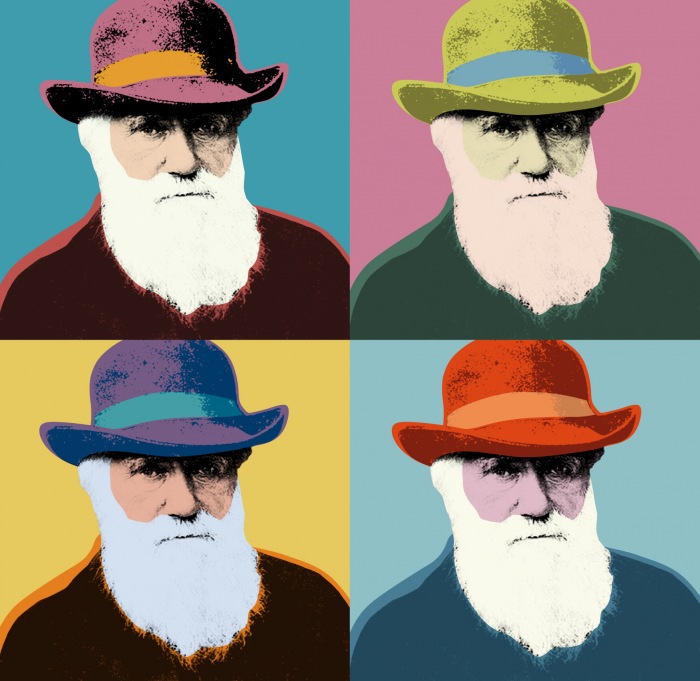 Those who support humanism and enlightenment are concerned not only with values, but also with knowledge. Sadly, many people still see the world in a way which, in light of modern scientific advances, can only be compared with the ancient belief that the world was flat. The Giordano Bruno Stiftung has therefore made it one of its goals to promote the dissemination and acceptance of scientific knowledge.
The first major conference, organized in 2004 in co-operation with the International League of the Non-religious and Atheists, revolved around the questions of "Knowledge and Belief". The theme has been revisited in subsequent years. The year 2009 represented a particular highlight because it was Darwin Year – his 200th birthday, and the 150th anniversary of the publication of his groundbreaking book "On the Origin of Species".
The gbs made use of the double jubilee to draw attention, by various means, to the enormous impact that the theory of evolution has on our view of the world. The foundation produced the website www.darwin-jahr.de, the most comprehensive German-language Internet portal on the subject of evolution. The gbs also celebrated Germany's biggest Darwin birthday party in the German National Library in Frankfurt. In a joint project with the "tower of senses" ("turmdersinne"), the foundation organized an academic symposium in Nuremberg, with many prominent participants, which looked into the subject of "the fruitfulness of evolution".
Representatives of the Giordano Bruno Stiftung played a significant part in the public debate on Darwin and modern evolutionary theory, on television, radio, in the press and at international conferences. The "pop art" picture of Darwin, designed by the gbs, appeared on the cover of various academic magazines. Video clips produced especially for Darwin Year ("Children of Evolution" and "Susie Smartypants Explains Evolution") enjoyed a positive reception worldwide.
"Whether one wants to or not, one has to make a choice: either evolution or creation, enlightenment or obscurantism, scientific knowledge or religious belief. All attempts to combine the one with the other have failed. Which doesn't surprise me: after all, one cannot be a little pregnant!"
(From "Darwin's speech of thanks", National Library, Frankfurt 2009)