Duve, Karen
Karen Duve, writer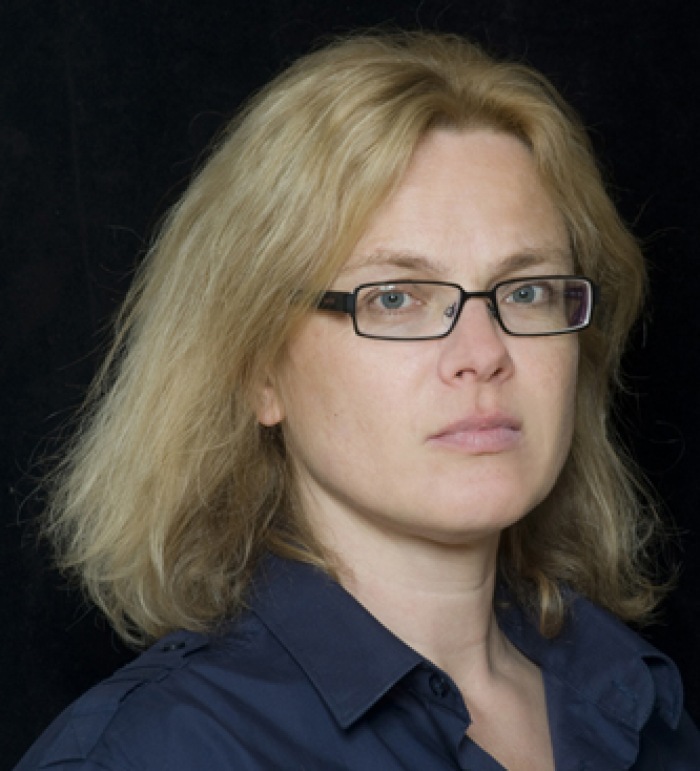 Karen Duve was born in Hamburg in 1961. She graduated from high school in 1981. From 1983 to 1996 she worked as a taxi driver in Hamburg. In 1995 she published her first book: "Im tiefen Schnee ein stilles Heim". Her first international bestseller, "Regenroman", was published in 1999; more were to follow over the years. In 2009 Duve emerged as a religious critic with the Spiegel article "Welt ohne Gott - Ein Plädoyer gegen den Glauben" ("World without God - A plea against faith"). In late 2010 Duve's latest book "Anständig essen: Wie ich versuchte, ein besserer Mensch zu werden" ("Eating decently: How I tried to become a better person") was published. Karen Duve's works have been translated into 14 languages.
Publications (selection):
Im tiefen Schnee ein stilles Heim. Eine Erzählung. Achilla Presse, 1995
Keine Ahnung. Erzählungen, 1999
Lexikon berühmter Pflanzen. Vom Adamsapfel zu den Peanuts (with Thies Völker), 1999
Regenroman. Eichborn Verlag, 1999
Dies ist kein Liebeslied. Roman. Eichborn Verlag, 2002
Weihnachten mit Thomas Müller. Illustrated by Petra Kolitsch. Eichborn Verlag, 2003
Die entführte Prinzessin. Von Drachen, Liebe und anderen Ungeheuern. Novel, 2005
Thomas Müller und der Zirkusbär. Illustrated by Petra Kolitsch. Eichborn Verlag, 2006
Taxi. Novel. Eichborn Verlag, 2008
Anständig essen: Ein Selbstversuch. Galiani Verlag, 2010
Grrrimm. Galiani Verlag, 2012
Warum die Sache schiefgeht. Wie Egoisten, Hohlköpfe und Psychopathen uns um die Zukunft bringen. Galiani Verlag, 2014
Macht. Galiani Verlag, 2016
Fräulen Nettes kurzer Sommer. Galiani Verlag, 2018
Awards and decorations
1991 "Preis für junge Prosa" der Stadt Arnsberg
1994 "Open Mike"-Literaturpreis der Literaturwerkstatt Berlin
1995 Bettina-von-Arnim-Preis
1996 Gratwanderpreis
1997 Stipendiatin im Künstlerhaus Schloß Slitude
1997 Stipendiatin im Ledig House International Writers Resideny, Omi/New York
1999 Scholarship at the Künstlerhaus Schöppingen
2001 Literatur-Förderpreis der Stadt Hamburg
2002 Writer in Residence at the University of Colorado Springs
2004 Writer in Residence of the University of Nottingham
2004 Friedrich-Hebbel-Preis
2007 Award of the "Norddeutscher Kulturpreis" of the Schleswig-Holstein State Cultural Association
2008 Longlist for the German Book Prize with "Taxi"