"Assistance to Self-Determined Dying Must Remain Unpunished"
Guidelines on suicide assistance introduced in Haus der Bundespressekonferenz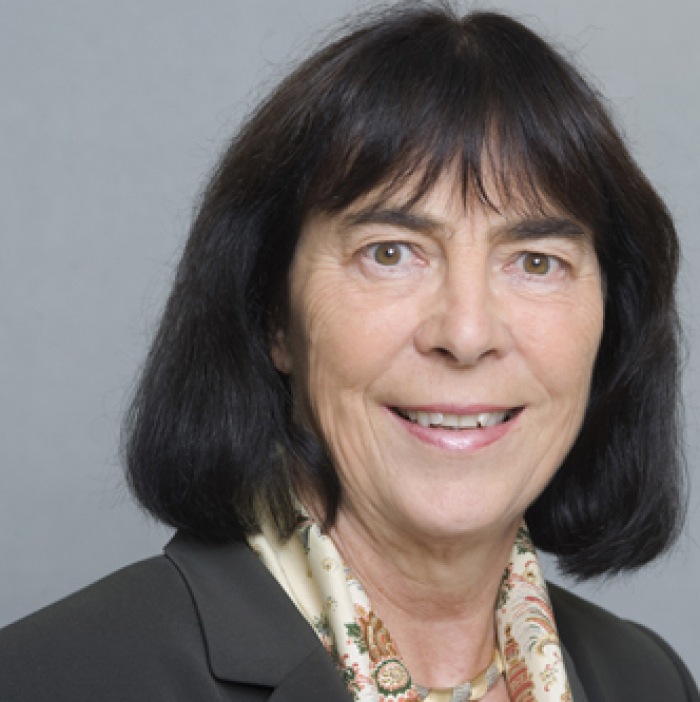 Over two-thirds of the population, should they have a severe illness, would like to be able to shorten their suffering with the help of a doctor. In reality, however, there is hardly any physician today who is prepared to even talk about this. This situation, extremely problematic for many people, is to be further exacerbated in the future. German Federal Health Minister Hermann Gröhe (Christian Democratic Party, CDU) demanded a ban on any form of "organised" suicide assistance. A draft law announced in February by CDU/CSU (Christian Social Union in Bavaria) intends to even make suicide assistance by singular doctors punishable.
This is unacceptable according to a broad alliance of humanistic organisations, including the Giordano Bruno Stiftung. The organisations involved demand that the current impunity for suicide assistance to not be restricted in any way. Until now, suicide assistance has not been a criminal offence in cases when a patient voluntarily commits suicide through free will, neither in the case of an individual physician nor in the case of end-of-life care organised by an association.
"We want to convince politicians, physicians and the public that new bans are the wrong way to go," said Ingrid Matthäus-Maier, coordinator of the new alliance, at the presentation of the guidelines today in Berlin. "Stricter criminal laws do not solve the true problems in this country that prevent self-determination at the end of life and a dignified death."
In addition to the Giordano Bruno Stiftung, the presented guiding principles are supported by the Humanistischer Verband Deutschland ("Humanistic Association of Germany"), the Deutsche Gesellschaft für Humanes Sterben ("German Society for Humane Dying"), the Humanistische Union ("Humanistic Union"), the Dachverband Freier Weltanschauungsgemeinschaften ("Umbrella Association of Free Worldview Communities"), the International League of Non-Religious and Atheists and the Bund für Geistesfreiheit Bayern ("Association for Freedom of Thought Bavaria"). The guidelines highlight the right to autonomy and freedom of conscience protected by the German Basic Law and call on politicians to clearly prioritise the will and real needs of the individual.
Gita Neumann of the Humanistischer Verband warned about the consequences of criminalisation when presenting the guiding principles: "A criminalisation paragraph as a sword of Damocles only leads to new taboos and speechlessness. Patients at risk of suicide or willing to die will have even less confidence in turning to a physician of their choice with their existential distress. As a result, their thought circle narrows, lonely and terrible suicides ensue." In many cases, only respectful interaction with these people opens doors to presenting alternatives in the first place. Many are still unaware of the possibilities in palliative care, patient decrees and hospice visiting services.
"There is no conflict between palliative medical aid on the one hand and the permissibility of organised suicide assistance, and this should above all not be artificially constructed," emphasised Johann-Albrecht Haupt of Humanistische Union at the presentation of the guiding principles in the Haus der Bundespressekonferenz.
Elke Baezner, president of Deutsche Gesellschaft für Humanes Sterben, concluded: "People who are no longer able to bring their state of suffering into line with their personal values should be able to shorten their suffering and dying process on their own responsibility without being patronized by outsiders or moral blame by people who think differently. Competent, professionally qualified help to enable a self-determined death must go unpunished."
The press conference was also attended by Germany's best-known suicide assistant, Uwe-Christian Arnold (gbs adviser), who reported on his practical experiences.
---
Guidelines against a ban on suicide assistance in Germany
1. Assistance for suicide is exempt from punishment (or 'no offence') in Germany if the decision to commit suicide is an accountable and free one. On the other hand, anyone who provides suicide assistance in cases where the suicide victim's decision to proceed is the result of a pathological disorder, is punishable for killing under current criminal law.
2. There is no necessity to change the current legal situation.
3. Suicidal persons who are not capable of judgement do not need help to commit suicide, but specialist medical treatment. Palliative medical skills and hospice care need to be further learned and developed so that they are available to all patients in need.
4. However, there are patients for whom palliative treatment and hospice care are not options, either because they cannot change the course of the disease and the resulting impairments, or because these services are rejected by the patients.
5. People must be allowed to trust that legal passive and indirect euthanasia will be practised everywhere according to their expressed or presumed will or decree. People must not take their own lives because they still have to fear today that at the end of their lives a path of suffering will be artificially extended against their will.
6. Competent adults should therefore in the future receive sufficient support for a self-determined end of life. It must always be a prerequisite that the suicides themselves, aware of the offers of palliative or hospice care, consider their impending last path of life unbearable or not worth living.
7. Determining the value of life must continue to be the prerogative of no one but the people concerned! This is required by Articles 1 and 2 of the German Basic Law.
8. Therefore, it is most welcome that many regional medical associations have not adopted the proposal of the Federal Medical Association to strictly prohibit suicide assistance under professional law.
9. The right of physicians to assist suicidal persons in accordance with their own conscience and medical ethos, is protected by the constitution and must not be restricted. However, they are of course not obliged to provide this assistance.
10. Respect for human dignity requires that, in the cases of suicide under free accountability mentioned here, people do not lose their self-determination in their existential distress and are not driven into gruesome suicides or even suicides that endanger third parties.