"Isch geh Bundestag - Wie ich meiner Tochter versprach, die Welt zu retten"
Book presentation with Philipp Möller in Oberwesel on December 1st
The new book "Isch geh Bundestag" by gbs advisory board member and bestselling author Philipp Möller sparked heated discussions immediately after its publication - even within the "secular scene". On December 1, the author will present his work at the "Haus Weitblick", the headquarters of the Giordano Bruno Foundation, and discuss the basic theses of his book with the public.
Rental madness, ailing schools, climate change, nationalism: Who will finally solve our problems? Philipp Möller, father of three, has been asking himself for a long time what his children's world will look like if the current style of government remains unchanged - and he does not want to wait any longer for answers. Instead, he decided to get involved himself and became a trainee in the Bundestag. Getting to the center of power, however, is not that easy.  And once he has made it, everything turns out differently than expected.
He processed his experiences in a book that reads like an exciting reportage on the hustle and bustle in the German Bundestag, but at the same time touches on important questions of our representative democracy, above all the value of consensus and compromise. Particularly remarkable about the book is how Philipp Möller describes his inner turmoil as he gradually disengages from the "apocalyptic filter bubble" in which he was initially trapped. For the author already suspects while writing that many of his readers will not be pleased when he points out that the world today is by no means worse than it was in earlier times. In a commentary on the controversial debate over his book, he put it this way: "In 2017 I promised Fischer-Verlag a book with outrageous contents, and then 'inadvertently' wrote a soothing book, which in agitated times becomes a truly outrageous book – crazy world."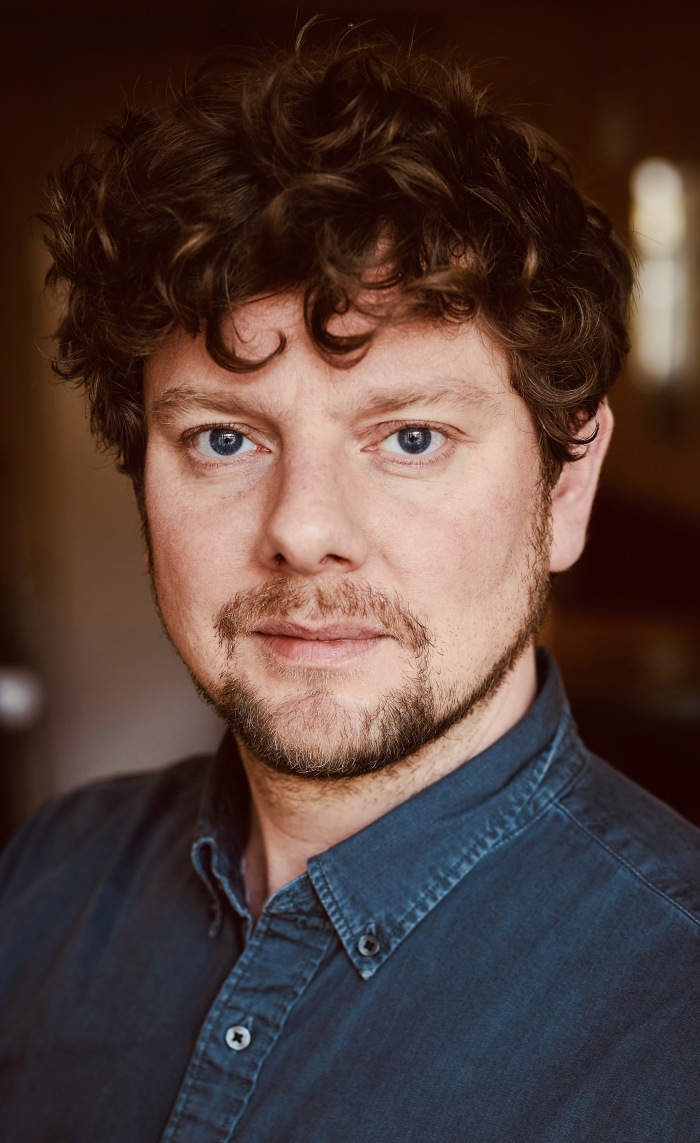 Philipp Möller, born in 1980, is a qualified pedagogue and lives as a freelance author with his family in his hometown Berlin. After studying adult education, he dared a career change as a teacher and taught for two years at elementary schools in Berlin, about which he wrote his first bestseller "Isch geh Schulhof". In addition, he has been involved in the Giordano Bruno Foundation for Humanism and Enlightenment for ten years and was a co-initiator of the first bus campaign in 2009 with the motto "Gottlos Glücklich" ("Happy without God"), which drew public attention to the fact that one can lead a fulfilled life without faith.
The event with Philipp Möller on Sunday, 1 December 2019, at "Haus WEITBLICK" in Oberwesel (Auf Fasel 16, 55430 Oberwesel) starts at 2.30 pm (admission with champagne reception at 2.00 pm). Since the number of seats is limited, a previous registration is required. Feedback will only be given if all seats have already been allocated. Admission is free, but donations are gratefully accepted.
ATTENTION: To relieve the parking situation we ask our guests to travel by train or to park their car free of charge at the train station (Mainzer Str. 6, opposite the red church, 55430 Oberwesel). A taxi shuttle service for a free transfer between the station and the foundation's headquarters will be available for all guests before and after the event (shuttle service from the station to "Haus Weitblick" between 1.30 pm and 2.30 pm, and after the event back from the foundation's headquarters to Oberwesel train station).