Schmidt, Hermann Josef
Prof. Dr. Hermann Josef Schmidt, philosopher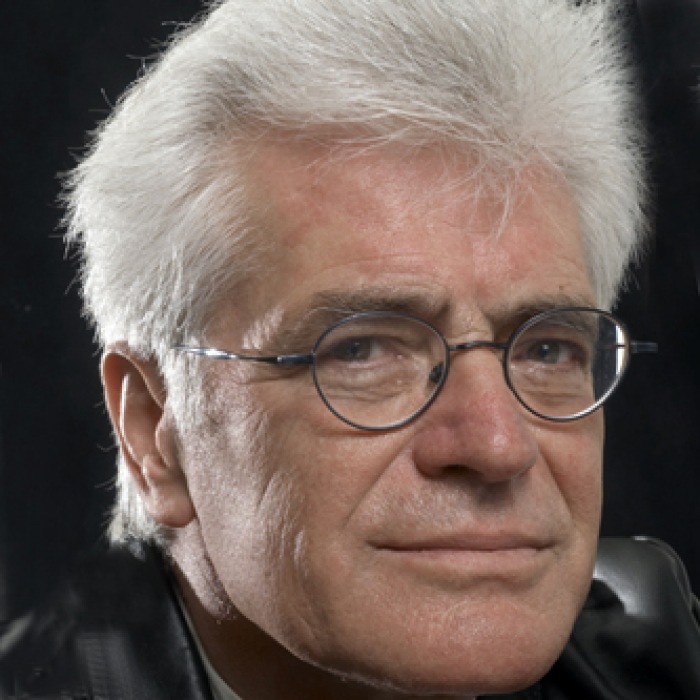 Hermann Josef Schmidt was born in 1939. In 1962 he became a member of the Humanistische Union (Humanistic Union);  later he initiated the Bundesverband der Humanistischen Studenten-Union (HSU - Federal Association of the Humanistic Student Union) with friends, of which he was first chairman from 1964 to 1966. In 1968 he completed his PhD at the University of Freiburg in Breisgau with a study on Nietzsche and Socrates. From 1969 he taught philosophy at the PH Ruhr, Dortmund; and from 1980 at the University of Dortmund. Special areas of interest: enlightenment through criticism of philosophy, ideology, and religion; Antiquity;  Nietzsche research. Schmidt has gained a reputation as one of the most profound Nietzsche interpreters of our time, but sees his publications on Nietzsche as 'dissenting opinions'.
Since 1990 he has made numerous archive and research trips to Nietzsche's old home, including Weimar. Since 1992 he has been a member of the scientific advisory board and from 1998 to 2000 he was chairman of the Nietzsche Society. In 1991 he initiated the Dortmund Nietzsche Colloquium (DNK), which continued until 2003, in order to address neglected topics in Nietzsche research. Together with Rüdiger Ziemann he conducted the 2nd Schulpforte Nietzsche Workshop. From  autumn 1994 he published the Jahrbuch Nietzscheforschung (Berlin: Akademie Verlag), initially with Hans-Martin Gerlach and Ralf Eichberg. Between 1994 and 2004 the Jahrbuch Nietzscheforschung also featured most of the contributions of the eight DNK.
In May 1995 he was visiting professor at the University of Aarhus. He has also been advisory board member of the International League of Non-Religious and Atheists (IBKA) since 1991, co-editor of the journal "Aufklärung und Kritik" since 1995, honorary chairman of the Ernst Ortlepp Society since 2003, and curator as well as advisory board member of the Giordano Bruno Stiftung (gbs) since 2004.
Publications (selection):
"Dem gilt es der Tod, der das gethan" oder Zu Nietzsches früher Entwicklung und einigen Folgen, 2014
Genetische Nietzscheinterpretation im Spannungsfeld wissenschaftlicher Ansprüche, apologetischer Arrangements und weltanschauungskritischer Analysen, 2012 (Internet Publication)
Der alte Ortlepp war's wohl doch oder Für Ernst Ortlepp und mehr Mut sowie genetische Kompetenz in der Nietzscheinterpretation,  2004
Wider weitere Entnietzschung Nietzsches. Eine Streitschrift, 2000
Nietzsche absconditus oder Spurenlesen bei Nietzsche (I.) Kindheit 1844-1858, 1991; II. Jugend. 1. Teilband 1958- 1861,  1993; 2. Teilband 1862-1864, 1994.
"Philosophie' als Problem". Anmerkungen zum Paradox und zur Sinnhaftigkeit von Philosophie, 1977
Nietzsche und Sokrates. Philosophische Untersuchungen zu Nietzsches Sokratesbild, 1969
Website: