"The Fine Art of Rationality"
Giordano Bruno Foundation presented its focal topic 2020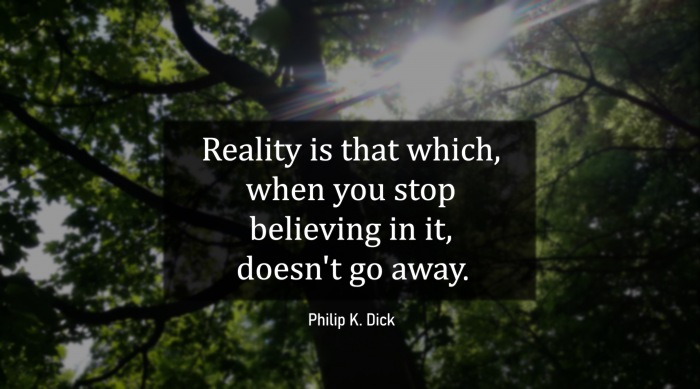 At the gbs New Year's Reception last Sunday, highlighted by the rousing piano playing of pianist Kai Adomeit, the Giordano Bruno Foundation presented its focal topic for the current year: "The fine art of rationality: facts, fakes and perceived truths". On the margins of the event, the foundation also announced the new appointments to its Board of Trustees.
To mark the 100th anniversary of Max Weber's death and the 99th birthday of its advisory board member Hans Albert, the Giordano Bruno Foundation will launch a "rationality campaign" this year. In his New Year's address, gbs board spokesman Michael Schmidt-Salomon said that Weber and Albert were among the "most important science theorists of all time": "They have not only specified the scientific logic and methodology, but also demonstrated that the quest for critical rationality is a central ethical obligation that we should all embrace - even if we may be required to follow completely different rules in everyday life, at work or in politics".
Schmidt-Salomon explained that the "promotion of critical rationality" intended by the foundation - despite Donald Trump as a striking negative example - is not an easy topic to convey, since firstly it is abstract and secondly it touches the core: "As easy as it is to demand rationality from others, it is difficult to satisfy the demands of rationality oneself. For we all live in our respective filter bubbles, in our respective echo chambers. We all design reality according to our own expectations, however narrow-minded they may be. And we all fall too easily for camp thinking, which is why we often don't even think about allowing alternative views or even adopting arguments coming from the alleged 'wrong side'".
More than 50 years ago, Hans Albert pointed out that the concept of critical rationality proposed by him is not an "abstract principle without existential significance", but a "way of life": "Unfortunately, however, it is a way of life that we humans do not attain quite intuitively, since in our lives we tend to seek confirmation rather than refutation," explained the foundation spokesman. " Few people are genuinely pleased to be proven wrong, even though this is precisely what they should do from a critical and rational point of view! Therefore, let us note that it is not easy to live a critical-rational life. At least, however, the critical-rational way of life can be practiced - and this is exactly what we intend to promote this year through corresponding events, publications, and campaigns.
The new gbs board of trustees: More feminine and younger
On the margins of the New Year's Reception it was announced that gbs founder Herbert Steffen has restructured the foundation's board of trustees as of January 1, 2020, after detailed consultation with all those concerned. "Our board of trustees has done an excellent job over the last 15 years," Steffen explained, "but it is time that this high body of the foundation becomes younger and more feminine". The newly formed board of trustees now includes three women and two men: lawyer Jacqueline Neumann, filmmaker Ricarda Hinz, entrepreneur Assunta Tammelleo, bioinformatician Thorsten Barnickel, and perception psychologist Rainer Rosenzweig. "Gender parity has long been an important concern of mine," said Steffen, "but unfortunately it is not always easy to implement. With the female dominance on the board of trustees, we can perhaps compensate a little for the fact that our advisory board is still dominated by men. Furthermore, we have significantly reduced the board of trustees' average age through these changes, which is important for the future".
The previous members of the board of trustees Hermann-Josef Schmidt, Robert Maier, Wolf Steinberger, and Jacques Tilly transferred to the advisory board of the foundation at the beginning of the year. Ingrid Steffen-Binot has given up her position on the board of trustees, but continues to be in charge of the foundation's finances and bookkeeping. In the springtime, the old and the new board of trustees will convene for a joint meeting, which gbs founder Herbert Steffen intends to use not least "to officially thank our long-time trustees once again for their exceptional dedication".