DA! Art-Award 2020 Tendered
Award ceremony and exhibition in the Stadtmuseum Düsseldorf from July 18 to 26, 2020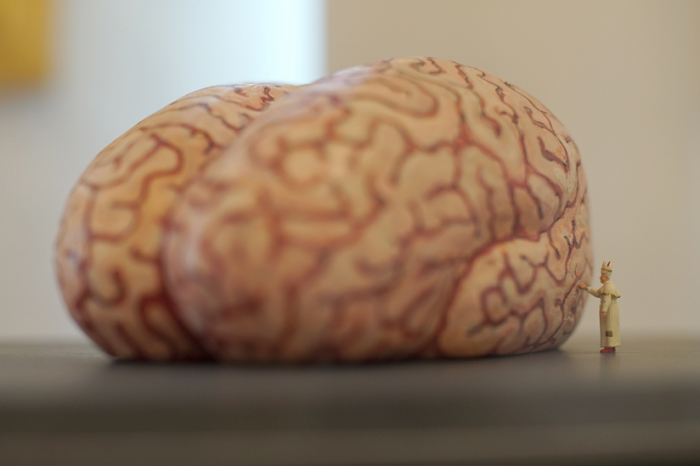 "...wirkt nicht über den Placebo-Effekt hinaus!" ("...does not work beyond the placebo effect!") is the theme of the "DA! Art-Award", which will be presented for the second time this year. The prize, which is offered by the Düsseldorfer Aufklärungsdienst (gbs Düsseldorf), aims to inspire artists to take a critical look at religion and irrationalism. The award is supported by the Giordano Bruno Foundation, among others, as part of its annual focus theme "The fine art of rationality: facts, fakes and perceived truths".
Following "Wissen statt Glauben" ("Knowledge instead of Faith"), the contest theme in 2018, this year's challenge is to artistically engage with the power and impact of deceptive beliefs. Whether homeopathy, Bach flower therapy and light fasting, whether religion or esoteric promises of salvation: illusionary ideas do not work "beyond the placebo effect". Many scientific studies can be cited on this subject, but successful artistic representations of this topic have been few and far between.
In 2018, more than 150 artists from North Rhine-Westphalia participated in the competition. This success was the DA's incentive and mandate to advertise the art prize nationwide in 2020. At the same time, the prize money was doubled to a total of 7,000 euros. And the nominated works will now be on display for a week in the renowned Düsseldorfer Stadtmuseum.
Patron of this year's DA! Art Award is the well-known physician, homeopathy critic and author Natalie Grams ("Homeopathy Reconsidered"), who with great public dedication explains the differences between evidence-based medicine and pseudo-medical belief systems (in 2019 she was awarded the Goldener Blogger Award for the best Twitter account in Germany). The physician and gbs advisory board member is thus the successor of former SPD top politician and lawyer Ingrid Matthäus-Maier (member of the gbs and ifw advisory board), who had assumed patronage for the presentation of the Düsseldorf Art Prize in 2018. 
DA Art-Award 2020
–
Application deadline is June 8, 2020. 
Venue and duration:
Stadtmuseum Düsseldorf, Berger Allee 2, 40213 Düsseldorf, Saturday, July 18, until Sunday, July 26, 2020